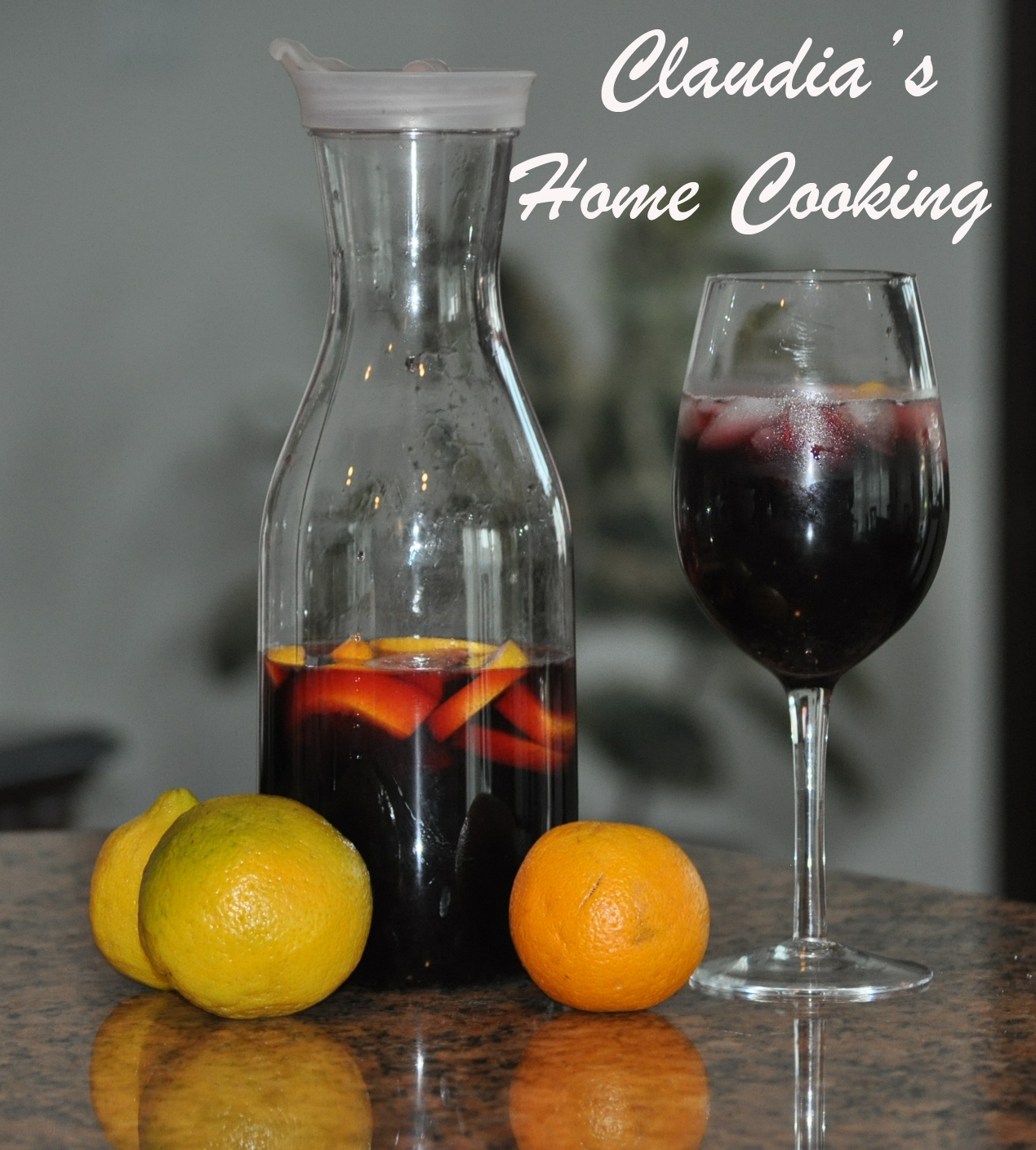 Sangria
Sangria is a wine punch typical of Spain and Portugal, also consumed in Argentina and Uruguay. It normally consists of a wine, chopped fruit, a sweetener, and a small amount of added brandy. Here is my tested refreshing combination of ingredients, quantities and flavors:
Prepared and photographed by:
Claudia Davis
Recipe Source:
[url href="http://www.food.com/recipe/carrabbas-blackberry-sangria-428476" title="Food.com"]Food.com[/url]
Ingredients:
3 cups of red Lambrusco (you can use any light wine , I like this one for its light carbonation)
1 cup of cranberry juice
2 oz of blackberry syrup
½ cup of brandy
1 lemon, sliced
1 orange, sliced
Directions:
Combine all ingredients in a pitcher and serve over ice.

No related posts found